NEWS
June 15, 2018
The Northern California Olympians & Paralympians and the San Francisco Bay Area Sports Organizing Committee (BASOC) celebrate Olympic Day, June 23, 2018
April 6, 2018
Game on!
Senior athletes meet their match at regional sporting competition
---
March 27, 2018
Andy Burke, will be inducted as a Contributor into the International Swimming Hall of Fame as a member of the Class of 2018 in ceremonies in Fort Lauderdale, Fla. on May 19, 2018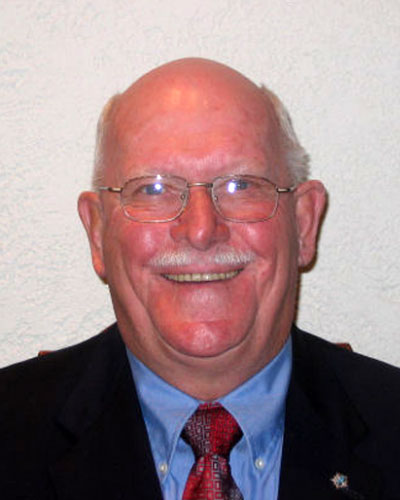 For over 50 years, the International Swimming Hall of Fame (ISHOF) has recognized a category of honorees known as "contributors." They are the unsung heroes who have used their talents and work behind the scenes to positively impact the swimming sports and help create platforms for others to achieve fame and glory.
Andy Burke grew up in San Francisco and in 1945, while still in high school, he started playing water polo for the Olympic Club of San Francisco. After nearly a decade as the team's center back, he traded in his suit and cap for a referee flag and whistle and took on administrative duties that quickly earned him the respect and admiration of his peers. In 1960, he was elected Chairman of the National AAU Water polo Committee. And from 1961 through 1964 he also served as Chairman of water polo for the US Olympic Committee. He oversaw the Olympic team selection process and served as manager for US Water Polo team at the Tokyo Games. From 1966 through 1976, he served as Chairman of the AAU Water Polo Rules Committee and internationally he served on the Technical Water Polo Committee UANA – the Swimming Union of the Americas -from 1963-1975, and on the UANA Executive Board from 1975 to 1995.
While Andy served in many leadership positions during his career, he always put the athletes and swimming sports first, even if it meant stepping aside and helping others who he thought he could be more effective as leaders. Among those Andy assisted to rise above him was a tall, debonair young midwest lawyer and water polo player by the name of Bob Helmick. From their first meeting in the early 1960s, Andy recognized his talents as a future leader. "The smartest man I ever met," Burke says. And for the next two decades, Andy served as Helmick's advisor, promoter and unofficial "campaign manager" as he rose to positions of power from within the AAU and Olympic water polo committees to the presidency of FINA in 1984 and finally as President of the US Olympic Committee in 1988. Among the many ways Bob Helmick repaid Andy for his support was by designating him Chef d'Mission to lead the US Delegation at the 1991 FINA World Championships in Havana, Cuba.
Andy played a similar role in the early career of Dr. Julio Maglione. Andy had been involved with the UANA organization since 1963 and on the Executive Board for four years when Maglione was elected President of UANA in 1979. The organization didn't do much between Pan American Games, but the new president wanted that to change. Andy helped the new president turn his ideas into actions and their efforts caught the attention of FINA, especially Bob Helmick. In 1984, Dr. Maglione moved from UANA president to the FINA Bureau and serves as President of FINA today.
Andy continues today to serve as an example of the spirit of volunteerism. At the age of 88 years young, when most folks his age are content to sit at home and watch sports on tv, Andy Burke continues to referee high school water polo games, oversee the Masters waster polo program of the Olympic Club and provide sage advise to the many leaders of today who seek him out.
---
April 1, 2018
TWELFTH ANNUAL BAY AREA SENIOR GAMES TO BE HELD APRIL 14 – MAY 27, 2018
Michael Moore Wins Capt. Ransom J. Arthur Award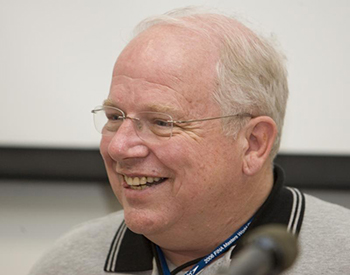 The hardest part of recognizing Michael Moore is listing all the things he has done for Masters swimming. Michael's contributions span decades of service in all of the categories – national, LMSC, and club, as well as outreach beyond the confines of Masters. Locally, he officiated or participated at many of the local LMSC events as judge, starter, referee, or meet director.
As one of his greatest impacts, Michael saw over 20 years ago that developing technology would enhance communications within the Pacific swimming community and developed one of the first LMSC websites. The website was accompanied by his biweekly email update to keep all members current on announcements, schedules, and meet results. His updates were sent to over 18,000 recipients during his tenure.
For our national organization, Michael has served for over a decade as a member of more than ten different committees and for five years as a member of our Board of Directors. He also acted as Chair of the volunteer organizing committee for the XI FINA World Championships held at Stanford, California in 2006. This international event included all five aquatic Masters sports (swimming, diving, synchro, open water and water polo) at multiple local venues held over a two-week period with over 5,500 competitors.
With his low-key demeanor and constant smile on his face, Michael's numerous contributions over many years to our organization are remembered and appreciated.
Archives - News Archives