CYCLING
URGENT MUST READ!!! CYCLING EVENT CANCELLED !!!!!
Dear Bay Area Senior Games Cyclists,
Due to last minute changes at Ft. Ord, by the US Army, which we learned about late last night, we must postpone the May 6-7 cycling events scheduled this weekend.
New Dates- We have confirmed September 30 and October 1st for the new dates this fall at Ft. Ord.
If you can NOT participate on that new weekend, and would like to have your registration fee refunded, please use this link: https://secure.sportability.com/spx/Leagues/Refund/Intro.asp?ClientID=537
Please know that we are so very disappointed as we were looking forward to kicking off the first weekend of the 2017 Bay Area Senior Games with our cycling races.
We hope you will be able to join us on September 30th and October 1st at Ft. Ord. We are sending this email and will follow up with a call to each of you. If you have further questions, please call our office at 650-323-9400. THANK YOU for your understanding.
Anne Warner Cribbs
CEO, BASOC
Bay Area Senior Games
650-323-9400
VIDEO: 2016 30K Road Race Finish

The slo-Mo video features the finish of the 30 km RR with Frank Masterson (#1518) flashing across the line first, followed in Slo-Mo by Pete Furman (#1509 orange jersey), Rob Hogan (#1514 Blue jersey). Cory Roay (#1523 in white/black jersey) and Brian Ferrario (#1508 blue jersey)
2016 Cycling 5K Individual Time Trial Results
2016 Cycling 10K Individual Time Trial Results
2016 Cycling 20K Road Race Results
2016 Cycling 30K Road Race Results
2016 CYCLING FINAL INFORMATION
Course Maps
2016 Cycling Photos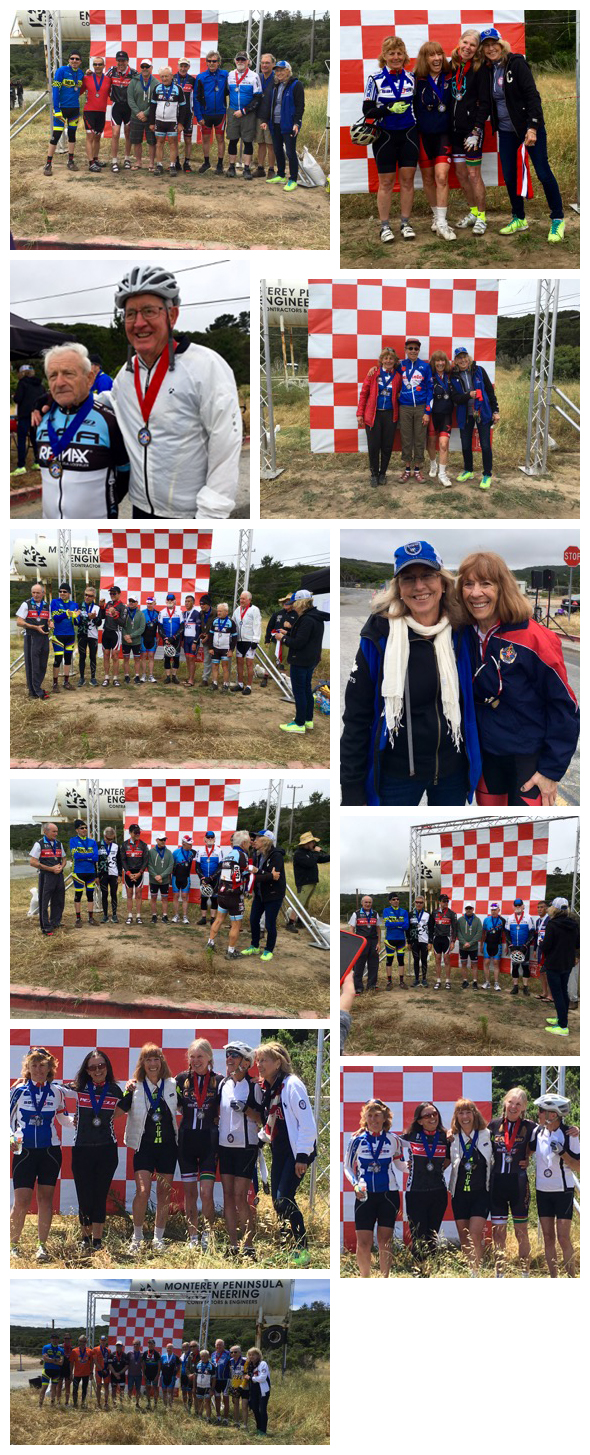 2015 Cycling Photos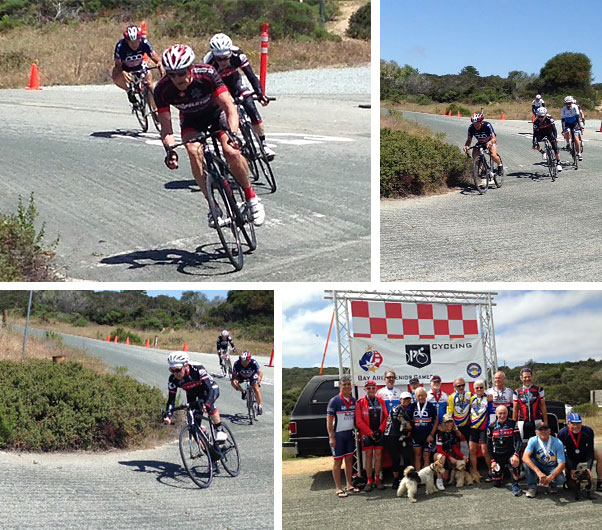 2014 Cycling 5K Time Trial Results